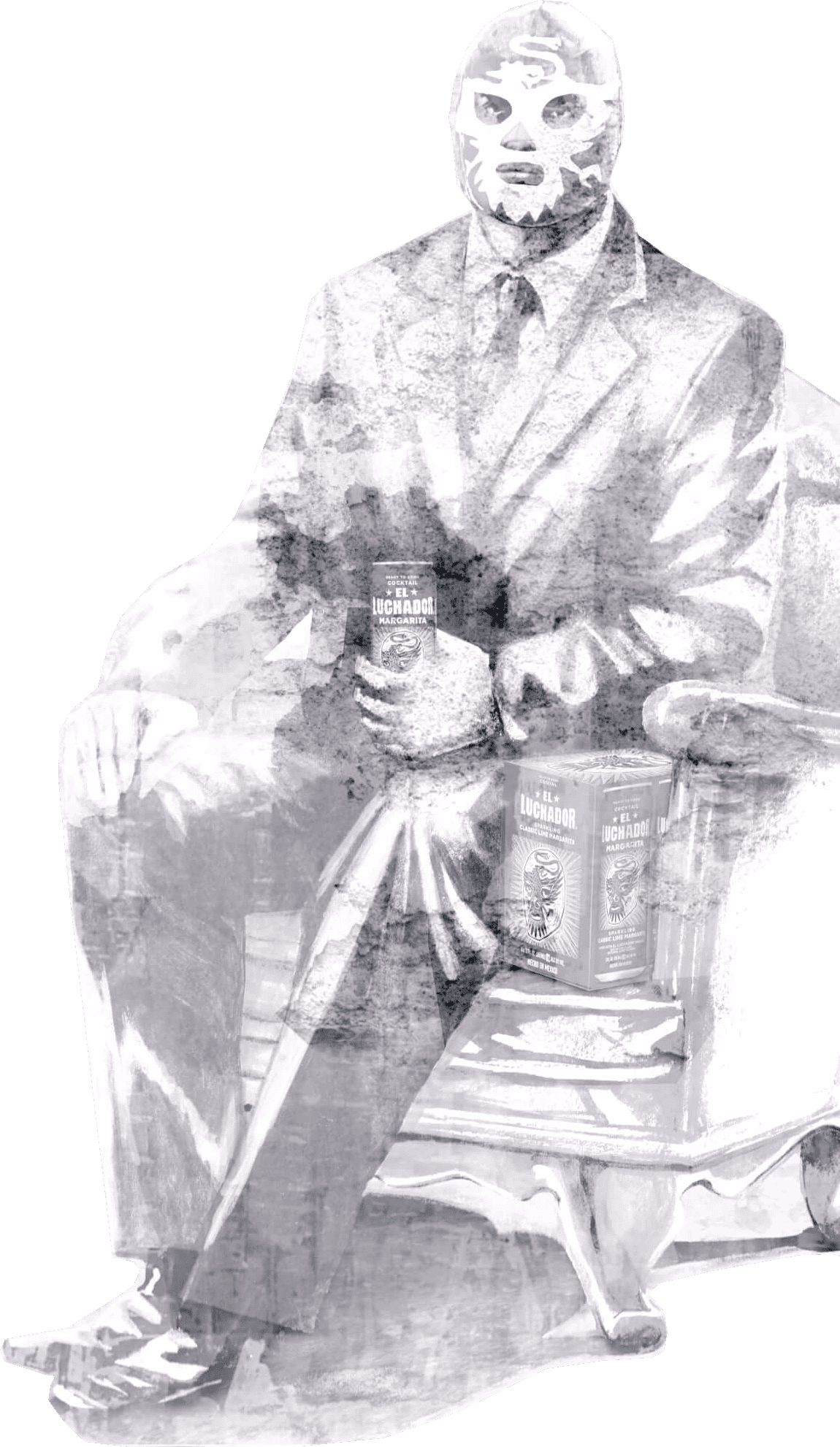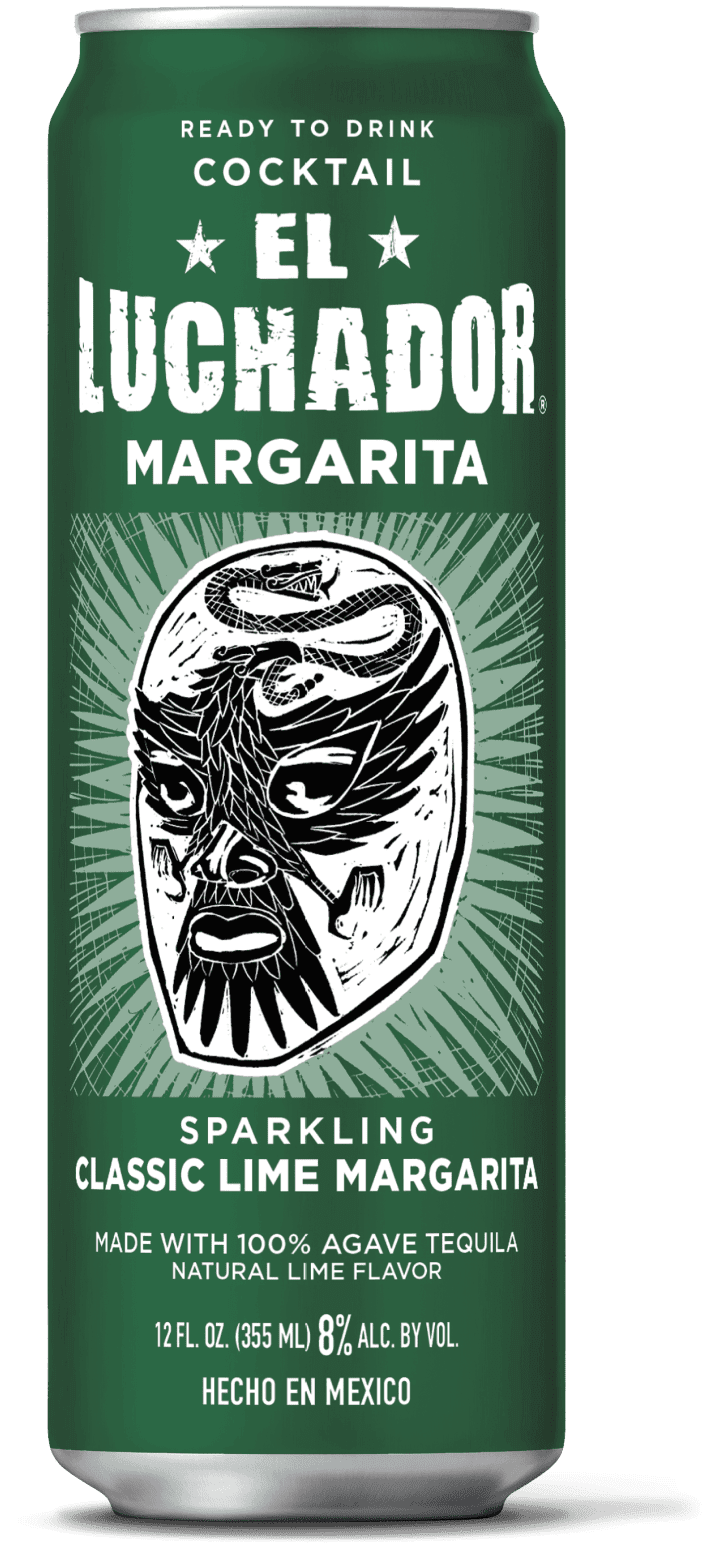 www

Sparkling

www

Classic Lime

Margarita
Our Classic Lime Margarita contains all natural
lime and orange flavors that are significantly
enhanced by the velvety, agave-driven
flavors of El Luchador.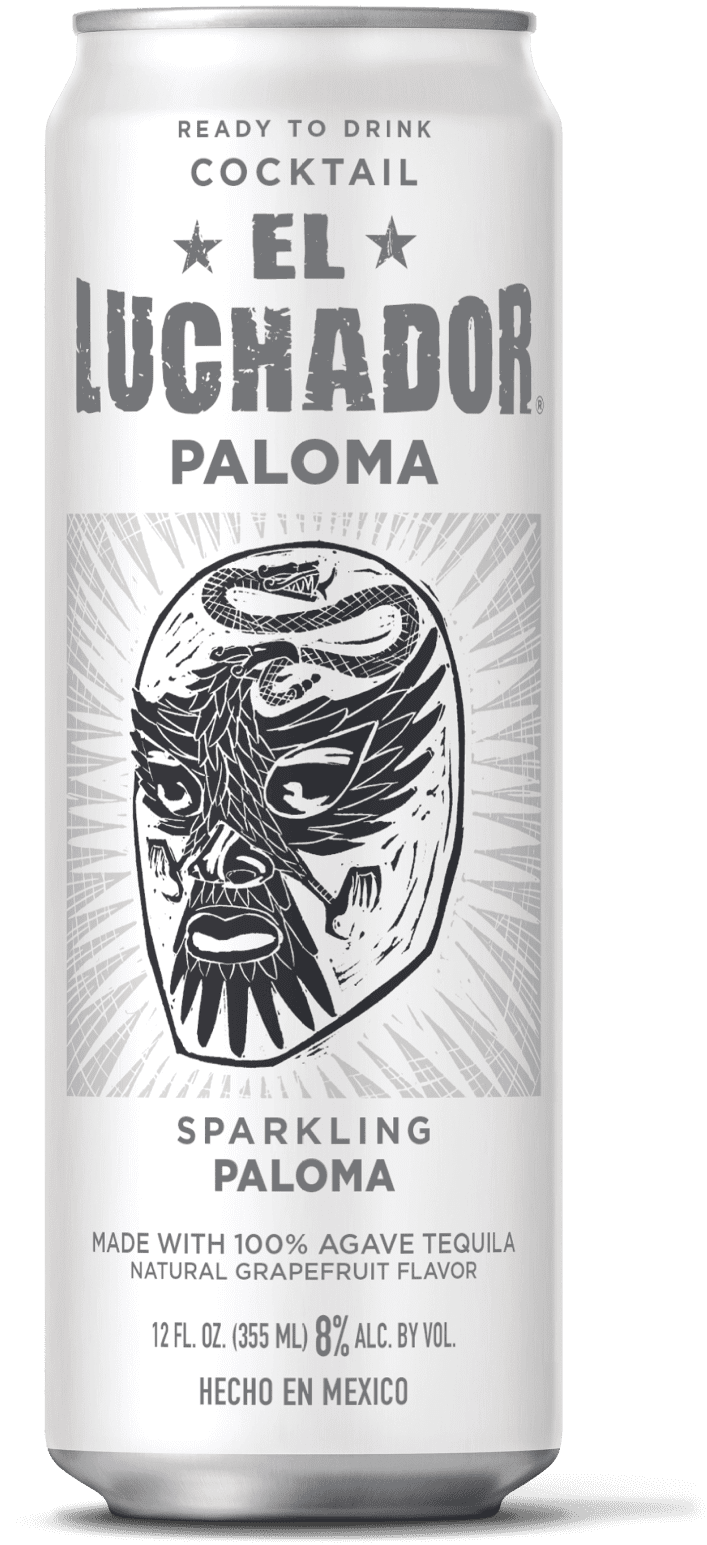 Sparkling

Paloma

wwwwwwwwwwww
A refreshing Paloma provides the perfect
blend of crisp grapefruit and lime
flavors expertly balanced with
El Luchador Tequila.
www

Sparkling

www

Blood Orange

Margarita
Vibrant describes our Blood Orange Margarita.
the classic Margarita crafted with El Luchador
and exotic natural blood orange flavors
enhanced with a touch of lime.
El Luchador
Can-crafted Cocktails
El Luchador ultra-premium sparkling cocktails are crafted with 100% Blue Agave Tequila and ready to
enjoy whenever you are. Our can-crafted cocktails are hecho en Mexico (Made in Mexico), which insures
you're drinking 100% Blue Agave tequila. You'll find our distillery registration number (NOM) printed
on every can for the ultimate seal of authenticity.
Our classic El Luchador cocktails are made with all natural ingredients. They can be chilled and
consumed directly from the can or poured over ice in your favorite glassware for even greater enjoyment
w

w

w

w

w

w

w

w

w

single-flavor four packs

w

w

w

w

w

w

w

w

w
Don't miss
our El Luchador
in-store display!
El Luchador RTD cocktails are unmistakable in
their green, white, and red and multi-colored
24-can cases.